URGENT ALERT!
YOUNGKIN IS PARENTS' CHOICE FOR GOVERNOR OF VIRGINIA. THE ELECTION IS NEXT TUESDAY, NOVEMBER 2, 2021. – Youngkin for Governor – Parents Matter.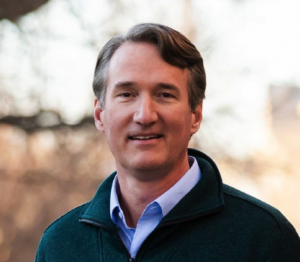 It is very important that all Americans (in or outside Virginia) who support traditional values and solid academic education, support Youngkin, Republican candidate for Governor of Virginia, in his race against former Democrat Governor Terry McAuliffe.
Why? Youngkin supports a sound, traditional academic education for your children. He will support parents' efforts to remove all the federally-funded globalist, anti-American, anti-Christian, anti-child curriculum which has been used in our nation's schools since passage of the Elementary and Secondary Education Act, 1965.
Send the following link to Child Abuse in the Classroom, 1985, edited by the late Phyllis Schlafly, to your elected officials, to Parents Matter, and to Youngkin for Governor. Child Abuse in the Classroom contains transcripts of parent and teacher testimony at 10 U.S. Dept. of Education regional hearings, held in 1984. Their testimony is proof positive of the hundreds of damaging programs funded by the U.S. Dept. of Education between 1965 and 1978.
This testimony is more important now than ever, since it appears parents in 2021 are not aware that they are not alone; that they are ultimately the most important generation to come along to go up against the federal education establishment.
They are following in the steps of great American parents and teachers who have been screaming and yelling about unacceptable/very damaging curriculum coming out of the U.S. Office of Education and Dept. of Education since 1965.
Unfortunately, nothing has changed since regulations were approved in 1984, to implement the Protection of Pupil Rights Act, passed in 1978.
Only one parent used this very important legislative protection: Anita Hoge, Pennsylvania, went up against the Pennsylvania Dept. of Education and won her case. The enormously funded teachers union and federal education monopoly, supported by the corrupt American media, ultimately wiped knowledge of Hoge's victory using the the PPRA. This effective boycott has resulted in no one using this important tool to stop the atrocious federally funded programs being disseminated by the US Dept. of Education to this very day.
Observing the Birth of the Hatch Amendment Regulations: Lessons for the Education Profession
The story begins with a review of Section 439 of the General Provisions Act of 1974, which required education grant recipients or contractors involved in most programs administered through the Department of Education to comply with the following provision.
All instructional material, including teachers' manuals, films, tapes, or other supplementary instructional material which will be used in connection with any research or experimentation program shall be available for inspection by the parents or guardians of the children engaged in such program or project. For the purpose of this section "research or experimentation program or project" means any program or project in any applicable program designed to explore or develop new or unproven teaching methods or techniques.
Note: The two authors of this article almost appear to be friends of parents in their superb coverage of the history of the Protection of Pupil Rights Amendment 1984, especially their in depth discussion of parent testimony related to very controversial federally-funded education programs that violated the Hatch Amendment (PPRA).
P.S. The U.S. Dept. of Education (Secretary Cardona) originally wanted to fund Critical Race Theory, but, due to strong opposition, dropped that plan. However, that does not mean the program has gone away. It is now floating around, being picked up for use at the local level, by the liberal education establishment.
Charlotte Iserbyt's latest interview with Jeff Rense October 21, 2021