Maine State Police may be spying on you by Randy Billings (article in PDF format)
"Privacy advocates worry that law enforcement monitors innocent residents, and Maine is one of only two states that won't reveal whether it's using this advanced technology."
My reply to Randy (Billings), writer of above superb article:
Randy:
This is without a doubt one of the finest pieces of investigative journalism I have ever read.
You are a bright light in a dark world.
Thank you for being there.
– Charlotte
ROLE OF MAINE IN PROMOTING COMMUNIST NEW WORLD ORDER THROUGH EDUCATION from the deliberate dumbing down of america, 1999, pages 13-14:
1927 – THE CHRISTIAN SCIENCE MONITOR OF AUGUST 8, 1927 QUOTED FROM AN ADDRESS TO THE World Federation of Education Associations (WFEA) at their Toronto, Canada conference delivered by Dr. Augustus Thomas, commissioner of education for the state of Maine. Excerpts from Dr. Thomas's revealing address follow:
If there are those who think we are to jump immediately into a new world order, actuated by complete understanding and brotherly love, they are doomed to disappointment. If we are ever to approach that time, it will be after patient and persistent effort of long duration. The present international situation of mistrust and fear can only be corrected by a formula of equal status, continuously applied, to every phase of international contacts, until the cobwebs of the old order are brushed out of the minds of the people of all lands. This means that the world must await a long process of education and a building up of public conscience and an international morality, or, in other words, until there is a world-wide sentiment which will back up the modern conception of a world community. This brings us to the international mind, which is nothing more or less than the habit of thinking of foreign relations and business affecting the several countries of the civilized world as free co-operating equals.
###
Here are two articles regarding my family's most recent tragedies in Portland, Maine. These articles document, with a few notable exceptions — God bless those traditional Portland Police Dept. officers — the role of the restructured Portland Police Dept. in furthering the global police state.
U.S. & Maine Constitutions Dead In Maine
The attempted assassination of Sam Iserbyt? (Intrepid Report.com)
Writer of the Intrepid article, Jake Klyczek, professor, has recently written a very important book you may wish to purchase:
School World Order: The Technocratic Globalization of Corporatized Education (Amazon.com)
My book, the deliberate dumbing down of america, 1999, has recently been translated into Portuguese by a Brazilian educator/publisher.
I will be visiting Brazil next summer to speak in Iguazu, San Paolo, and Rio regarding how U.S. education was used to bring in WORLD GOVERNMENT aka New World Order (POLICE STATE). Brazil is interested in subject since it has lived through three communist coups, resulting in the majority of Brazilians wanting to forestall another coup by returning their education system to traditional academic education.
DELIBERATE DUMBING DOWN IS OUT OF PRINT BUT A FREE PDF IS AVAILABLE HERE
HERE'S SOME HISTORY REGARDING USA GLOBAL ROAD TO RUIN:
Politics is America's Biggest Spectator Sport

"You'll know it's true when it happens to you."
So sad our beautiful state and good Mainers have been used for so many years… as THE, or one of the pilot states to implement the global dictatorship… New World Order, using primarily "restructured/brainwashing" education. (See Maine Commissioner of Education, Augustus Thomas (1927) quote above).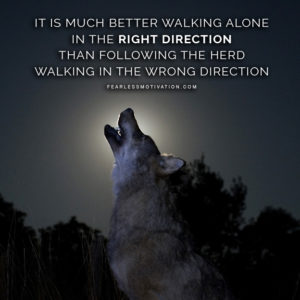 Sorry to ruin your day. Pick up the reins like the wolf in the image and HOWL, HOWL…
God bless all of us.
God bless what is left of our Constitutional Republic.